UX Strategy Course
Learn to design a
UX Strategy from scratch
Our step-by-step course will help you create powerful UX strategies from start-to-finish. Designed for all-levels, learn to think strategically, be business smart, and collaborate effectively.
UX Strategy Blueprint
Official Certificate for LinkedIn
28 page activity workbook
By Make:Iterate
Trusted by world-class product teams and over 30,000+ Makers, thinkers, and doers
Success stories
Make an Impact
Having a strategic mindset will allow you to have greater impact and be taken more seriously, while also demonstrating the value of design. By understanding the big picture and developing a clear vision for UX strategy, you can inspire your team to achieve the vision and communicate it confidently and effectively. This will empower you to become an influential and respected UX Design leader.
Meet Your Instructor
Learn The Blueprint for Exceptional UX Strategy

MVP Thought Leader
13+ Years Design Experience
Former IBM, HSBC, Samsung
Developed The UX Strategy Blueprint
Some time ago, I was the Design Manager at a fast-paced, gung-ho corporation where ideas materialized out of thin air.

Design maturity was frustratingly low. The Design team became overwhelmed, undervalued, and burned out.

We yearned to be respected and have a meaningful impact. But, we needed to prove that we were more than workers on a production line.

After months immersed in strategy literature by visionary business leaders like Michael Porter and Clayton Christensen, I developed a framework designed to prove that UX Strategy could add incredible value.

Then, one day, I received a frantic email buzzing with panic. Our annual prioritization session was looming, and all we had prepared was a meager backlog of random ideas.

This was the perfect opportunity to showcase my framework.

Through a series of workshops, we analyzed our app, conducted research, and filled in knowledge gaps. Then, we crafted a compelling vision, generated innovative ideas, identified critical metrics, and thoughtfully designed our roadmap.

Morale soared. The team finally possessed the direction, focus, and clarity needed to confidently pitch at our annual prioritization event.

We were no longer regarded as mere workers on a production line. We had become equals. We were respected as strategic partners.

Join me on the course, where I'll guide you through the exact framework I used and teach you my simple, step-by-step blueprint, specifically designed to accelerate your journey to UX Strategy confidence.
The curriculum
Learn By Doing
No matter what your level of experience, our unique approach helps you get results immediately. With 36 actionable lessons, you'll gain hands-on experience leading UX strategy projects from start to finish.
Part 1: Level Up Your Business Acumen

Take your seat at the table and make a lasting impact on your organization.

Learn how to develop your business acumen, build strong relationships with key stakeholders, and anchor your design projects to business KPIs.

With the skills to manage and influence stakeholders effectively, you'll be able to position yourself as a strategic partner and drive real results for the business and the customer.

Lessons in this module include:

Welcome to the Course
Choose a Project
Business Acumen Accelerator
Read the Business Strategy
A Primer in Business KPIs and UX Outcomes
Business Foundation
Stakeholder Success Map
Pro Insight: Stop Trying To Convince People Design Has Value…
Showing Up To Do Business
Part 2: Quickly Become A Domain Expert

The outcome of this module is to become an expert on the product based on the information already available so we can highlight knowledge gaps and plan any additional research.

Lessons in this module include:

Pro Insight: Never Use These 3 Phrases…
The Product Ecosystem and Choosing a Focus
Customer Jobs and Current Solutions
Journey Data and Insights
Problems and Hypotheses
Knowledge Gaps
Going and Speaking to Customers
Pro Insight: Don't Block the Business, Enable It…
Part 3: Find and Fill Gaps in the Market

In this module, we identify gaps in the market along with any unmet customer needs and come up with some ideas on how to capitalize on those opportunities.

Lessons in this module include:

Jobs To Be Done Part 1
Aligning Jobs to Business Objectives
Identifying Market Gaps and Unmet Needs
Jobs To Be Done Part 2
Value Proposition
Part 4: Establish High Impact UX Metrics

After this module, you will have developed, evaluated and refined your concepts into a succinct format. You will have evaluated them against the DVF framework and established some UX Metrics to track moving forward.

Lessons in this module include:

Unusual Inspiration
Creating Concepts
DVF Framework
Establishing High Impact UX Metrics
Part 5: Design A Compelling UX Strategy

All of your efforts have been building up to this moment.

You'll learn how to create a persuasive, one-page UX strategy that describes how you will create value for the business and it's customers.

Learn 3 powerful structures that organize your most critical Design decisions into a format that resonates with your stakeholders and anchors them to user-centered solutions.

By clearly describing your vision for success and mapping it to business objectives and user needs, this framework creates a powerful trifecta.

This will convince even the most skeptical stakeholders of the immense value Designers can offer.

Lessons in this module include:

UX Strategy Template – Presentation Option 1
UX Strategy Template – Presentation Option 2
UX Strategy Template – Presentation Option 3
UX Strategy Roadmap
Part 6: Turn Your UX Strategy into reality

By the end of this module, you will have implemented your strategy, won the support of your team and stakeholders, and decided how you will work together to execute, improve, and adapt the strategy over time.

Lessons in this module include:

Socializing Your Strategy
Establishing Ceremonies
Measuring Your Progress
Pro Insight: How To Work in a Way That Supports Your Company Culture…
Resources: Workbook & Fictional Projects

There's an extra section at the end where you'll find all the resources you need.

This section comes with a 26-page activity workbook that will walk you through the UX Strategy Blueprint step-by-step. It's a great tool to use in all your future projects, providing you with continuous guidance and support.

Additionally, we've included three fictional projects so you can practice your skills in a safe environment before using them in the real world.

Each project brief includes comprehensive information about a fictional business, including business strategy, competitors, customer profiles, existing research data, and even profiles of fictional stakeholders you'd work with.

Here's an example of a fictional information pack to give you an idea.

Resources in this section include:

Activity Workbook – UX Strategy Blueprint
Fictional Project #1 – CoinFund – Crypto Exchange
Fictional Project #2 – Inkwell Ai – Ai Content Tool
Fictional Project #3 – WatchParty – Social Media Streaming
Learning outcomes
Win Hearts And Minds
Learn how to create a user-centered UX Strategy that inspires stakeholders and users alike. With our unique and highly effective approach, you will become an indispensable part of your team, while delivering results that will impress everyone.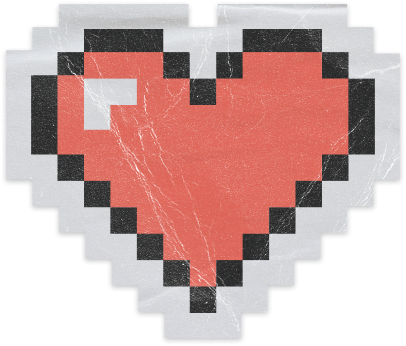 Make a positive difference
Demonstrate the value of Design. Inspire your team and create clarity.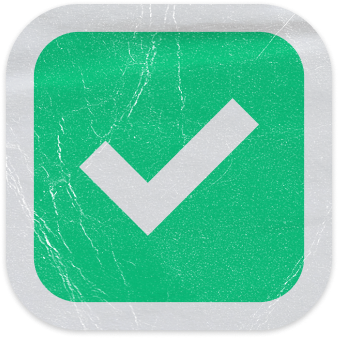 Boost your earning potential
Create more value by practicing Design at a strategic level.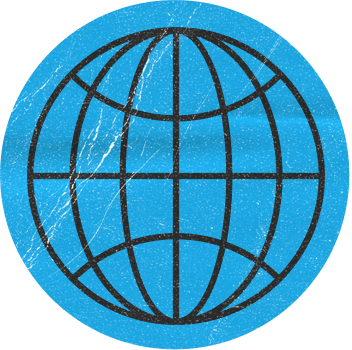 Take on new challenges
Develop your leadership skills and create new opportunities.
Success stories
Learn To Lead
Become a strategic thinker who can see the big picture and take action. Get the skills to develop a clear vision for your UX strategy, inspire your team to achieve it, and communicate it with clarity and conviction so that you can become an inspirational and confident UX Design leader (even if you don't have the title).

"I ran my first-ever UX strategy workshop and presented an impressive UX strategy that kept our team focused on user-centered outcomes. The strategy was commended in my performance review and I recently moved into a senior role."

Colin Miller – Snr Product Designer @ Kin + Karta

"The course helped me develop a strategic mindset and understand how to align what the business wants and what the user needs. Highly recommend."

Janet Liu – Snr UX Designer @ Alinta Energy

"This UX Strategy course was a game changer. It gave me the tools to develop a strategy that not only made a big impact on our product, but caught the attention of management. A few months later, I was promoted to Design Lead!"

Matt Smith – Lead UX Designer @ Dabble

"I highly recommend this course to anyone looking to understand UX strategy. The results were significant and my team are now comfortable with strategy."

Imtiaz Bahar – Product Design Manager @ Xero
Exclusive Launch Offers
Don't Miss Out
Our early bird pricing ends soon. Take advantage of our limited time offer and invest in your UX Design career today.
1:1 Coaching package
Everything in the UX Strategy Blueprint + 12 hrs of coaching calls to use within a 12 month period. Subject to availability.
$5000USD
*Applications reopen Jan 2024
UX Strategy Blueprint
6 x modules, with over 36 videos, and a 28 page activity workbook, expertly guided by UX Strategy Consultant Jack O'Donoghue.
$297USD
$97USD
*Price is temporarily reduced for launch
Get This Course for Free!
Most Design teams have a learning budget and will happily reimburse your expenses. 60% of our students get reimbursed, so check with your manager, enroll, and get reimbursed!
By Make:Iterate
Trusted by world-class product teams and over 30,000+ Makers, thinkers, and doers
Frequently Asked Questions
Your questions answered
Feel free to send questions to the course creator directly at jack@makeiterate.com.
Will I receive a certificate upon completing the course?

Yes, you'll be able to access your certificate upon completing the course. You'll be able to download your certificate or share it on LinkedIn to showcase your new skills to potential employers.
How long does it take to complete the course?

We recommend taking 6-8 weeks to work through the course and complete the activities. The video content itself consists of approximately 2 hours of clear and detailed instruction, delivered in concise and actionable 4-minute videos. Our students tell us that they like their courses to be practical and hands on to fit around their busy schedules.
How can I access the course materials?

All course materials, including videos, workbooks, and progress tracking, can be accessed through our online portal. Simply log in to the portal from the 'Sign in' button in our main navigation.
What are the fictional project briefs?

This course is designed to guide you step-by-step through creating your own UX Strategy.

Every lesson has an activity and we encourage you to practice on a live project if possible.

However, if you'd rather practice your UX Strategy skills on a fictional project, we provide 3 information packs about fictional companies for you to base your UX Strategy on.

The fictional businesses we've created for you are:

An Ai copywriting tool,
A streaming service watch party tool, and
A crypto exchange.

These briefs contain valuable information about the business, its goals, stakeholders, customer research, KPIs, and fictional competitors.

You can then practice your new UX Strategy skills on these fictional projects before finding a live project of your own.
What kind of support is available during the course?

As a student, you'll gain access to our exclusive Slack community, where you can ask questions directly to the course instructor and engage in discussions with fellow participants.
How is the course structured?

The course is structured into 6 modules, each containing 4-9 informative video lessons. You'll also receive an activity workbook to follow along. Each lesson has an associated activity to complete before proceeding to the next lesson.
What is the main goal of the UX Strategy course?

The main goal of the UX Strategy course is to teach you how to design a comprehensive UX strategy that aligns with business goals, customer needs, and stakeholder requirements, creating a win-win situation for all parties involved.