Design Thinking Course
How To Come Up With Disruptive Ideas [Live Demo]
Learn how to develop innovative products and services that have never been seen before. Discover the process used by world-leading innovators to transform industries. We'll walk you through the process with live demonstrations as you develop your own disruptive idea.
Design Thinking Made Simple
On demand course with Lifetime Access
Get a Certificate to showcase on LinkedIn
Learn Through demonstrations on a live project
25 Short practical lessons and activity book
By Make:Iterate
Trusted by world-class product teams and over 30,000+ Makers, thinkers, and doers
Learning outcomes
Become the most innovative person in the room
Become known for your expertise in developing winning ideas. Realize your potential and consistently make a positive impact on your business and the lives of your customers.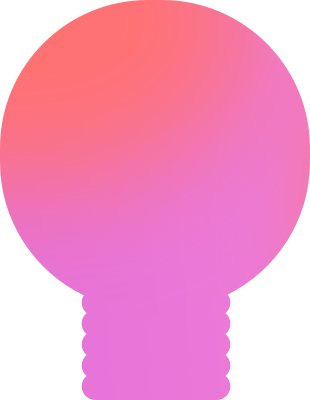 Be known for big ideas
Learn creative techniques that push boundaries.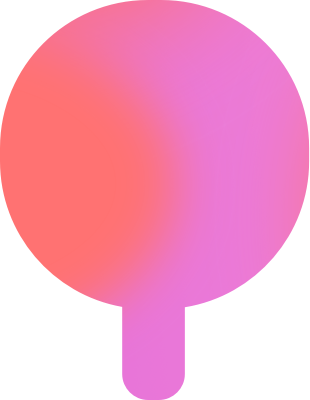 Be data driven
Make better decisions based on insight.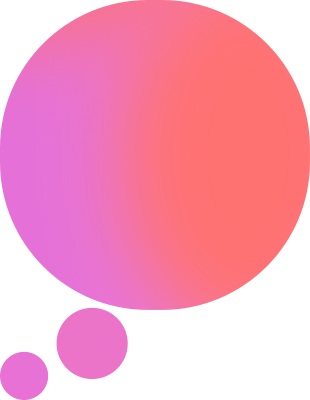 Be a strategic thinker
Make strategic decisions with analysis and creativity.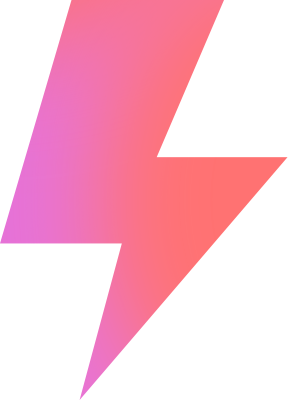 Be more confident
Learn how to navigate ambiguous projects.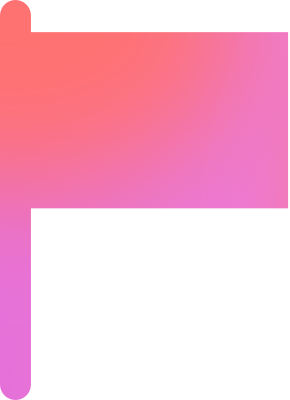 Lead with vision
Create powerful visions that give your team direction.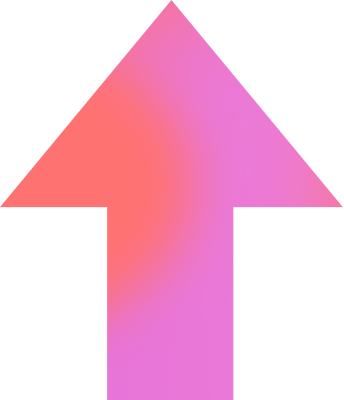 Advance your career
Increase your earning power with in-demand skills.
The Curriculum
Face any challenge with confidence
Begin your Design Thinking adventure – embrace fear and excitement – place your trust in the process and tread the unbeaten path of a challenge of your choosing.
Part 1: Getting Started

Imagine rallying your team around a challenge that stirs anticipation. A challenge big enough to push them beyond their comfort zones. But first, you need an expert guide who can show them the way.

Module one is designed to prepare you to be that guide. We'll introduce you to the course and walk you through the Design Thinking process to give you a sense of what it's all about. Then, we'll show you what makes a good Design Thinking challenge and help you pick your own.

You could redesign a process, app or website. You could tackle a problem with a workflow, initiative, or system. Maybe you have a business idea you want to develop. Or, choose from one of our fictional briefs and practice in a safe environment.

Lessons in this module include:

1.1 Introduction
1.2 Understanding Design Thinking
1.3 Choosing a Project [DEMO]

After this module, you'll have a clear understanding of the Design Thinking process, and you'll have selected your own challenge.
Part 2: Explore

Design Thinking is a journey of discovery. And at the beginning of a new project, is when we know the least about it. So naturally we'll have a lot of questions.

These questions will reveal opportunities we didn't know existed. The best way to get answers to these questions is to talk to people. People who are affected by the challenge, those with stories that can give us the nuance and insight we need so that later we can make effective decisions.

Lessons in this module include:

2.1 Plan Your Research [DEMO]
2.2 List Your Interview Questions [DEMO]
2.3 Conduct Your Interviews [DEMO]
2.4 Create an Affinity Map [DEMO]
2.5 Create Your Personas [DEMO]
2.6 Key Takeaways

At the end of this phase, you'll have gained all the knowledge you need to succeed. You'll have planned and conducted interviews, analyzed your findings, and summarized everything into actionable insights.

Once you have this depth of understanding, you're ready to start the creative process of imagining your ideal future and generating ideas.
Part 3: Imagine

Successful Design Thinking requires a tactical blend of creativity and strategy. It's an exciting mix of two very powerful forces.

By pushing creative boundaries, you open yourself up to a broad range of possibilities. And by systematically evaluating your ideas, you stand a high chance of achieving product-market fit.

Lessons in this module include:

3.1 How to Write a Problem Statement [DEMO]
3.2 How to Write HMW Questions [DEMO]
3.3 Principles of Effective Brainstorming
3.4 How To Be More Creative [DEMO]
3.5 Conduct Your Brainstorming Session [DEMO]
3.6 Evaluate Ideas Using the DVF Framework [DEMO]
3.7 Key Takeaways

At the end of this phase, you'll have crafted a clear and actionable problem statement. You'll have thoroughly explored a range of solutions and applied creative techniques to improve your chances of discovering a disruptive idea. Then, you'll have evaluated your ideas against the DVF framework. This will ensure you've been rigorous in your selection, removed any biases, and made the most informed decisions possible.

Once you've completed this phase, you'll be ready for the next one. This is where we'll build prototypes of your best ideas and share them with your target audience for feedback.
Part 4: Create

When time and resources are tight, the best approach to innovation is lean and iterative.

Your best chance of success comes from moving quickly, pivoting at any point, getting feedback, and making continuous improvements.

Plus, you'll reduce risk in your project if you regularly talk to your target audience. This'll also help you identify issues early and validate your decisions.

In this phase, you'll learn about a range of different prototypes and what kinds of ideas they're suitable for. You'll learn how to make a prototype of your idea and test it with your target audience to see how well it works. You'll also watch a live demonstration of a prototype test so you can see exactly how it's done.

Lessons in this module include:

4.1 Creative Ways to Prototype Your Ideas
4.2 Building Your Prototype
4.3 How to Find People to Test Your Prototype With
4.4 How to Conduct a Prototype Test [DEMO]
4.5 Test & Iterate Your Prototype
4.6 Key Takeaways

Once you've finished this phase, you'll have a working prototype of your own disruptive idea. You'll have validated it through rigorous prototype testing and you'll be well on your way to Design Thinking mastery.
Part 5: Key Takeaways

At this stage, you'll have created a disruptive innovation you're proud of. Something that makes a difference to people's lives. Something that moves the needle for your business. And something that symbolizes your progress towards Design Thinking mastery.

You'll have learned the skills you need to become a versatile Design Thinking practitioner who can adapt to meet new challenges. Who knows the fundamentals so well that they can confidently explore unfamiliar territory.

Lessons in this module include:

5.1 Course Summary and Key Takeaways
5.2 Live Project Flyover (Coming Soon)

In this final module, all that's left is to review and summarize your learnings. This is so you can process your experience and consolidate your newfound knowledge. At this stage, you should be proud of yourself for mastering a high-value skill and developing the strategic and creative confidence to become an expert in the innovation process.
Workbook and Fictional Briefs

This course teaches mastery of the fundamentals that will allow you to tackle any problem from multiple angles.

We don't believe in set processes. We believe in teaching the mindset, principles and approaches that create versatile practitioners adept at solving real world problems.

That's why, along with the expert tuition and live demonstrations contained in this course, we've also created a comprehensive workbook of Design Thinking activities. You can use this workbook to follow the course and fill out the templates after each video.

You can also use this workbook on all of your future Design Thinking and innovation projects. This will ensure that you have the structure and guidance you need while building your confidence and competence as a Design Thinking expert.

We've also supplied a series of fun fictional briefs that give information on a variety of Design Thinking challenges for you to tackle. These are designed to give you everything you need to complete this Design Thinking course in a safe environment.

Resources in this module include:

Activity Workbook
Brief 1 – Redesign Remote Working
Brief 2 – Reduce Food waste
Brief 3 – Elderly Social Connections
Brief 4 – Inclusive Playground Redesign
Brief 5 – Financial Wellness for Millennials
Brief 6 – Mental Health and Digital Overload
Meet Your Instructor
Learn The Blueprint for Creative Innovation

MVP Thought Leader
13+ Years Design Experience
Former IBM, HSBC, Samsung
Developed Design Thinking Made Simple
Some experts criticize the Design Thinking movement. They think that only people with decades of training should be allowed to use it. Some even advocate licensing to practice innovation.
These attitudes keep everyone down and slow the wheels of progress. It makes everyone in the industry feel like imposters. Like they need permission from some divine authority to do interesting work. It creates a cycle of self-doubt and insecurity that plagues many people.
So instead of being a gatekeeper, I've chosen to help people break out of that cycle.
I've spent over 13 years consulting for some of the biggest brands on the planet. I've mentored some of the most talented innovators working today. I've facilitated 100's of innovation projects. And I believe that the more people who learn these skills the better. Because these skills will help you make this world a better place.
Through this project, I'll teach you everything you need to know. And I'll share personal stories and pro insights you won't get anywhere else.
So join me on this course, and watch me 'redesign the way we give to charity'. I look forward to seeing what you create.
Your pathway to mastery
Gain the confidence to go further
Learn a flexible framework that can be applied to any industry, problem or challenge. Take it with you into the future and repeat it over and over again. Each time you practice the process, you'll become stronger and stronger. You'll get better at asking questions, identifying opportunities, evaluating ideas, testing prototypes and executing your solutions.

Become a student
Your first step towards Design Thinking mastery is to enrol on this course. Watch as we demonstrate live and walk you through completing a project.

Practice your craft
Using the course workbook and videos as a reference, practice your skills on a range of different projects. This can be at work, at home, or on one of our fictional briefs.

Learn to lead
Start inviting others along to help you, lead them through the discovery process, facilitate group ideation sessions, and have stakeholders evaluate your ideas with you.

Become a mentor
Once you've completed the process so many times, it becomes second nature. You're now able to help others develop their innovation skills.

Achieve mastery
In time, you'll know the rules well enough to break them. Invent your own techniques, and approach any project with the quiet confidence of someone who's done it before.
Student success
Gain rich world-experience
Our students measure success by their ability to get results and drive meaningful change. They've put in the hard yards to gain the experience needed to make a real impact and rise the ranks as innovative Design Thinkers.
Student Feedback
Make A Difference
Learn a powerful framework for identifying and solving complex problems with creativity. Learn key skills and techniques that you can take with you to implement in your life and work for years to come.

"The thing I liked most was that you really hammered home that Design Thinking is NOT starting with a hypothesized solution – it's about solving a real user problem."

Chad Johnson – Product Manager

"A key challenge I face is how to move from insights to solutions that can be implemented. This is a great playbook for how to use Design Thinking."

Imtiaz Bahar – Product Design Manager @ Xero

"The research aspect of this course stands out as exceptional. Many courses touch on the basics, this one takes a deep dive into the real process. I learned a lot!"

Toqa Omar – Product Design UI/UX

"I loved the section titled 'How to Be More Creative' I could see this as an educational tool for anyone wanting to switch careers to Product Design."

Matt Smith – Lead UX Designer @ Dabble
What you'll get
Learn by doing
You'll learn how to create value and get results. We don't believe in spending hours watching lectures and studying theory. We believe experience comes through practice.
On-demand course material
The latest, most relevant information
Expert tuition from a seasoned veteran
Learn at your own pace
Lifetime access including all future updates
23 short practical video lessons
25 page activity workbook
14 live demos of key techniques
1 x recording of a live user interview
1 x recording of a live prototype test
6 fictional project briefs
15 hands-on activities
6 summaries of key processes
Professional learning management system
What you'll learn
Skills you can apply immediately
You'll learn a range of transferable skills that will increase your effectiveness in day-to-day work and life. You'll become an expert in creative problem solving and innovation strategies.
Understand the Design Thinking process
When to use Design Thinking
How to plan qualitative research
How to write interview questions
How to conduct interviews
An advanced affinity map technique
How to synthesize qualitative research
How to create personas
How to write a problem statement
How to write How Might We Questions
What makes a good brainstorming session
Advanced techniques to be more creative
How to evaluate ideas using DVF
14 different types of prototype
How to find people to test your prototype
How to conduct a prototype test
We guarantee
The latest material taught by experts
We've co-created this course with our community of designers, thinkers and doers. We're committed to providing you with the best Design Thinking education. If you commit yourself to this course and practice the material, we guarantee results.
We guarantee quality material
We guarantee up-to-date info
We guarantee expert tuition
We guarantee increased confidence
We guarantee results over theory
We guarantee lifetime access
Exclusive Launch Offers
Don't Miss Out
Invest in your future today while we are still offering early bird pricing. Don't miss out on this limited time offer. Coaching and consultancy packages will reopen soon.
1:1 Coaching package
Everything in the Design Thinking Made Simple + 12 hrs of coaching calls to use within a 12 month period. Subject to availability.
$5000USD
*Applications reopen Jan 2024
Design Thinking Course
5 x modules, with 23 videos, and a 21 page activity workbook, and demonstrations of key techniques on a live Design Thinking Project.
$197USD
$97USD
*Price is temporarily reduced for launch
Get This Course for Free!
Most Design teams have a learning budget and will happily reimburse your expenses. 60% of our students get reimbursed, so check with your manager, enroll, and get reimbursed!
By Make:Iterate
Trusted by world-class product teams and over 30,000+ Makers, thinkers, and doers
Frequently Asked Questions
Your questions answered
Feel free to send questions to the course creator directly at jack@makeiterate.com.
Will I receive a Design Thinking certificate?

Yes, you'll be able to access your Design Thinking certificate upon completing the course. You'll be able to download your certificate or share it on LinkedIn to showcase your new human centered design skills to potential employers.
How long does it take to complete the course?

We recommend taking 6-8 weeks to work through the course and complete the activities. The video content itself consists of approximately 3 hours of clear and detailed instruction, delivered in concise and actionable videos. Our students tell us that they like their courses to be practical and hands on to fit around their busy schedules.
How can I access the course materials?

All course materials, including videos, workbooks, and progress tracking, can be accessed through our online portal. Simply log in to the portal from the 'Sign in' button in our main navigation.
What are the fictional project briefs?

This course is designed to guide you step-by-step through your own Design Thinking Project.

Every lesson has an activity and we encourage you to practice on a live project if possible.

However, if you'd rather practice your skills in a safe environment, we provide 6 fictional briefs for you to work on throughout the course.

The fictional briefs we've created for you are:

Redesign Remote Working
Reduce Food waste
Help the Elderly Reconnect with Society
Inclusive Playground Redesign
Financial Wellness for Millennials
Mental Health and Digital Overload

These briefs frame a Design Thinking challenge for you and give some context and inspiration.

You can then practice your new Design Thinking skills on these fictional projects before finding a live project of your own.
How is the course structured?

The course is structured into 5 modules, each containing 4-9 informative video lessons and live demonstrations on a real Design Thinking project. You'll also receive an activity workbook to follow along. Each lesson has an associated activity to complete before proceeding to the next lesson.
Who is this course for?

This Design thinking course is universal, benefiting a vast audience from seasoned executives to students, entrepreneurs to educators, and creatives to corporates.

It's essential for professionals in product management, UX design, graphic design, and other fields requiring innovative problem-solving and a deep understanding of customer needs.

For businesses seeking to improve customer experience or drive innovation this human-centered methodology has become mandatory training.

Whether you're looking to master new skills or brush up on your existing knowledge, this course offers valuable insights.

It will expertly guide you in tackling complex challenges, making it essential for anyone aiming to create impactful, user-oriented solutions.
What is the Design Thinking Methodology?

Design Thinking is a human-centered design methodology that prioritizes customer experience, emphasizing creative problem solving to address complex problems. Often integral to executive education, this approach is heralded by institutions like Stanford University and MIT Sloan School.

At its core, Design Thinking involves understanding customer needs through a series of stages: empathizing, defining, ideating, prototyping, and testing. These stages guide students and professionals, whether in product management, UX design, or graphic design, through a process that insists on innovation and the delivery of creative solutions.

Whether you're an aspiring product manager or a seasoned UX designer seeking advanced design thinking skills, integrating this methodology can significantly enhance your approach to design and innovation. Through mastering design thinking, participants learn not just to create aesthetically pleasing products or graphics, but to devise innovative solutions tailored to real-world needs.

This methodology isn't just for industrial design. Enterprises are adopting design thinking principles to rejuvenate their strategies, offering design thinking workshops, training, and certification to employees. The result? A transformative impact on problem-solving skill sets, bolstering the capacity for innovation across various sectors.
What is the main goal of the Design Thinking course?

The main goal of the Design Thinking course is to teach you a repeatable Design Thinking process to consistently come up with inventive solutions to important customer problems by systematically researching customer needs and developing effective solutions. This is the most powerful innovation framework on the planet and mastering Design Thinking will take your game to the next level.