Design Thinking Course
Learn To Find Problems & Solve Them with creativity
In this course, you'll learn how to discover unmet customer needs and design original solutions backed by evidence. I'll showcase key techniques on a live project while you follow along and tackle a challenge of your very own.
Design Thinking Made Simple
Watch a live project unfold
Over the shoulder Demonstrations
23 page activity workbook
By Make:Iterate
Trusted by world-class product teams and over 30,000+ Makers, thinkers, and doers
Success stories
Create more value
Become a creative problem solver who can proactively tackle complex challenges and design innovative solutions. Get the skills to systematically develop evidence based products and services that customers love. Learn powerful research techniques and combine them with creative exercises to unlock hidden solutions.
Who it's for
Make an impact
The course is designed for people who have heard about Design Thinking and want to know more about how it works. It's for people who want to refresh their memory and learn how to combine the different techniques. It's also a great resource for entrepreneurs and business leaders looking for creative ways to solve problems.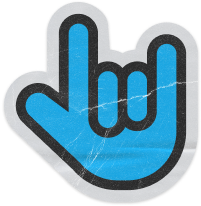 Designers
Perfect for people transitioning into the design field or those that want to solidify their understanding of key techniques.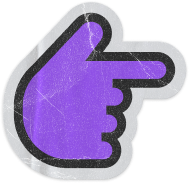 Leaders
An excellent resource for leaders and managers that want to develop their problem solving skills and create cultures of innovation.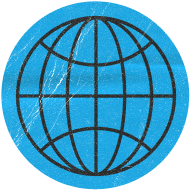 Entrepreneurs
A repeatable blueprint for entrepreneurs that want to develop winning products and services or gain a competitive edge.
Success stories
Become a Problem-Solver
Learn a powerful framework for identifying and solving complex problems with creativity. Learn key skills and techniques that you can take with you to implement in your life and work for years to come. Expand your knowledge and get some practice designing your own innovative solutions on a live project.

"The thing I liked most was that you really hammered home that Design Thinking is NOT starting with a hypothesized solution – it's about solving a real user problem."

Chad Johnson – Product Manager

"A key challenge I face is how to move from insights to solutions that can be implemented. This is a great playbook for how to use Design Thinking."

Imtiaz Bahar – Product Design Manager @ Xero

"The research aspect of this course stands out as exceptional. Many courses touch on the basics, this one takes a deep dive into the real process. I learned a lot!"

Toqa Omar – Product Design UI/UX

"I loved the section titled 'How to Be More Creative' I could see this as an educational tool for anyone wanting to switch careers to Product Design."

Matt Smith – Lead UX Designer @ Dabble
The Curriculum
Learn by doing
No matter what your level of experience, our unique approach helps you get results immediately. With 23 actionable lessons, you'll gain hands-on experience leading Design Thinking projects from start to finish.
Part 1: Getting Started

1.1 Introduction
1.2 Understanding Design Thinking
1.3 Choosing a Project
Part 2: Explore

2.1 Plan Your Research
2.2 List Your Interview Questions
2.4 Create an Affinity Map
2.5 Create Your Personas
2.6 Key Takeaways
Part 3: Imagine

3.1 How to Write a Problem Statement
3.2 How to Write HMW Questions
3.3 Principles of Effective Brainstorming
3.4 How To Be More Creative
3.5 Conduct Your Brainstorming Session
3.6 Evaluate Ideas Using the DVF Framework
3.7 Key Takeaways
Part 4: Create

4.1 Creative Ways to Prototype Your Ideas
4.2 Building Your Prototype
4.3 How to Find People to Test Your Prototype With
4.5 Test & Iterate Your Prototype
4.6 Key Takeaways
Part 5: Key Takeaways

5.1 Course Summary and Key Takeaways
5.2 Live Project Flyover (Coming Soon)
Workbook and Fictional Briefs

Activity Workbook
Brief 1 – Redesign Remote Working.pdf
Brief 2 – Reduce Food waste.pdf
Brief 3 – Elderly Social Connections.pdf
Brief 4 – Inclusive Playground Redesign.pdf
Brief 5 – Financial Wellness for Millennials.pdf
Brief 6 – Mental Health and Digital Overload.pdf
How you'll learn
Invent original solutions
The only Design Thinking course on the planet that demonstrates techniques in real-time on a live project. Watch recordings of real interviews and tests with real people, hear the thought process behind key techniques, and follow a Design Thinking project guided by an expert. You'll leave the course with one of your own inventive solutions.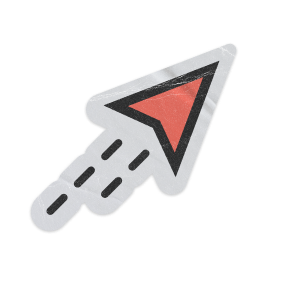 Actionable Lessons
Get 23 concise and actionable video lessons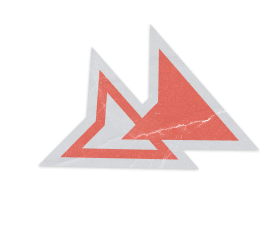 Watch Live Demos
Watch technique demos and recordings of real interviews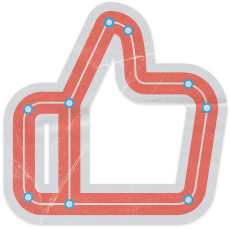 Activity Workbook
Get a step-by-step activity workbook with 24 pages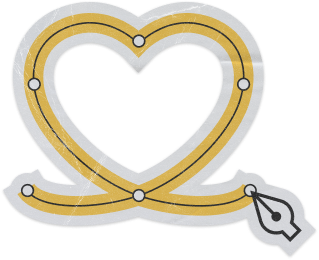 Practice Projects
Work in a safe environment with 7 practice briefs
Exclusive Launch Offers
Don't Miss Out
Invest in your future today while we are still offering early bird pricing. Don't miss out on this limited time offer. Coaching and consultancy packages will reopen soon.
1:1 Coaching package
Everything in the Design Thinking Made Simple + 12 hrs of coaching calls to use within a 12 month period. Subject to availability.
$5000USD
*Applications reopen Jan 2024
Design Thinking Course
5 x modules, with 23 videos, and a 21 page activity workbook, and demonstrations of key techniques on a live Design Thinking Project.
$297USD
$97USD
*Price is temporarily reduced for launch
Get This Course for Free!
Most Design teams have a learning budget and will happily reimburse your expenses. 60% of our students get reimbursed, so check with your manager, enroll, and get reimbursed!
By Make:Iterate
Trusted by world-class product teams and over 30,000+ Makers, thinkers, and doers
Frequently Asked Questions
Your questions answered
Feel free to send questions to the course creator directly at jack@makeiterate.com.
Will I receive a certificate upon completing the course?

Yes, you'll be able to access your certificate upon completing the course. You'll be able to download your certificate or share it on LinkedIn to showcase your new skills to potential employers.
How long does it take to complete the course?

We recommend taking 6-8 weeks to work through the course and complete the activities. The video content itself consists of approximately 3 hours of clear and detailed instruction, delivered in concise and actionable videos. Our students tell us that they like their courses to be practical and hands on to fit around their busy schedules.
How can I access the course materials?

All course materials, including videos, workbooks, and progress tracking, can be accessed through our online portal. Simply log in to the portal from the 'Sign in' button in our main navigation.
What are the fictional project briefs?

This course is designed to guide you step-by-step through your own Design Thinking Project.

Every lesson has an activity and we encourage you to practice on a live project if possible.

However, if you'd rather practice your skills in a safe environment, we provide 6 fictional briefs for you to work on throughout the course.

The fictional briefs we've created for you are:

Redesign Remote Working
Reduce Food waste
Help the Elderly Reconnect with Society
Inclusive Playground Redesign
Financial Wellness for Millennials
Mental Health and Digital Overload

These briefs frame a Design Thinking challenge for you and give some context and inspiration.

You can then practice your new Design Thinking skills on these fictional projects before finding a live project of your own.
How is the course structured?

The course is structured into 5 modules, each containing 4-9 informative video lessons and live demonstrations on a real Design Thinking project. You'll also receive an activity workbook to follow along. Each lesson has an associated activity to complete before proceeding to the next lesson.
What is the main goal of the Design Thinking course?

The main goal of the Design Thinking course is to teach you a repeatable framework to consistently come up with inventive solutions to important customer problems by systematically researching customer needs and developing effective solutions. This is the most powerful innovation framework on the planet and will help you take your game to the next level.