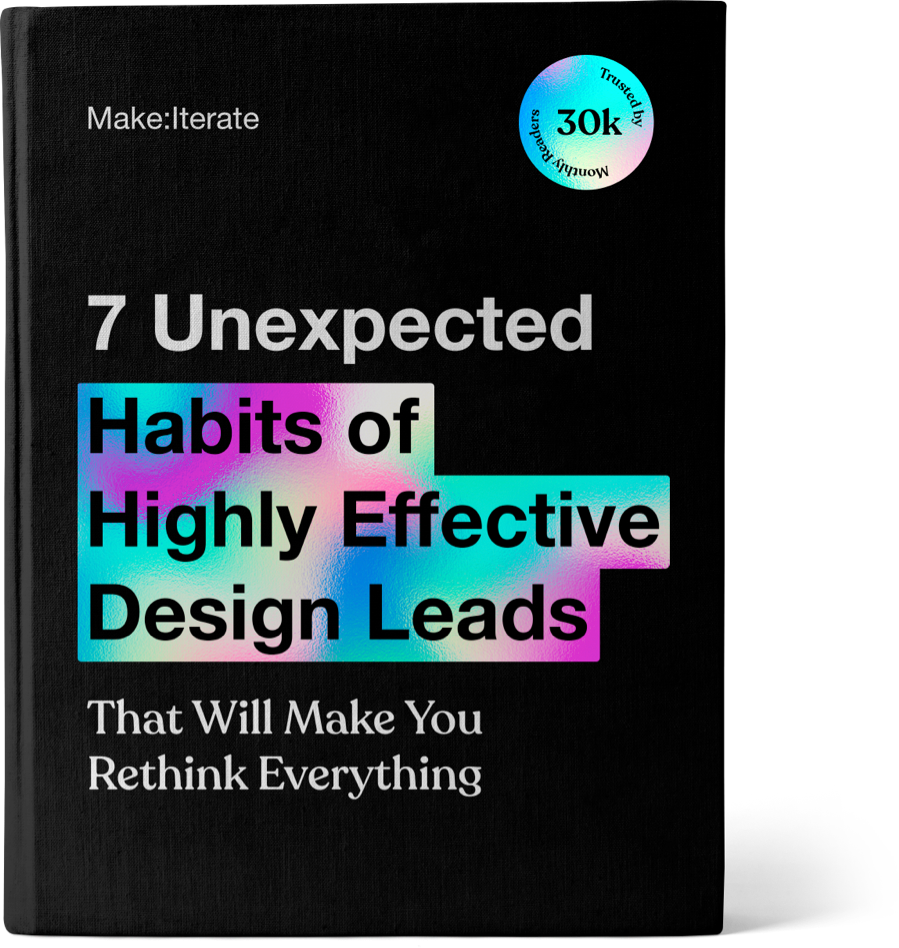 7 Strategies For UX Designers Who Want To Become Leads
Get 19 pages of actionable tips and templates to equip you for your adventure to becoming a highly effective design lead.
The truth about imposter syndrome.
Nail presentations before you even share your screen.
How to make quick decisions on the spot.
How to do things you have zero experience in.
Join the newsletter to get your free ebook: